What We Do Under Desk Research in Avante?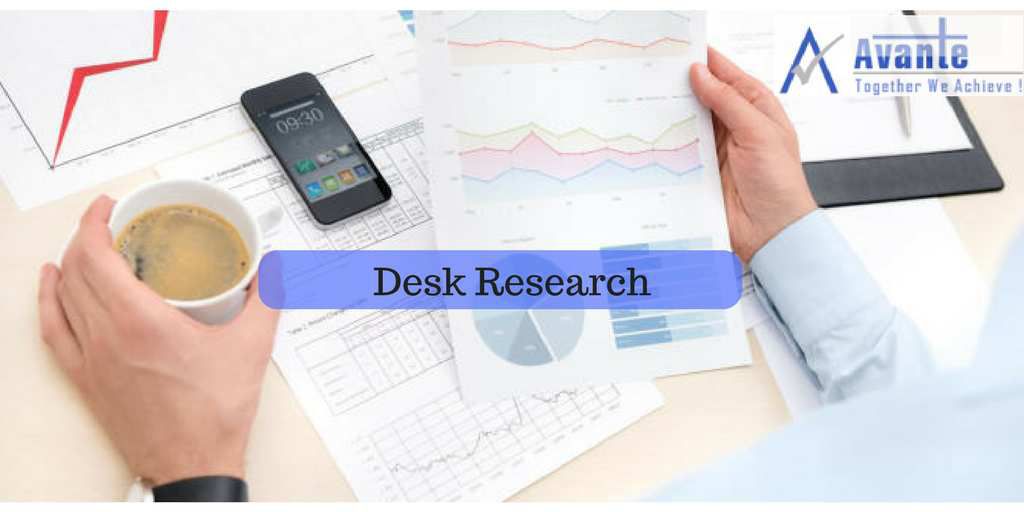 Understanding Desk Research:
Desk Research, is essentially a term used in Market Research to define a process where research data obtained from experiments, research subjects, etc. are further collated to obtain a broader and deeper understanding. Desk Research is also called Secondary Research and is usually performed while sitting at a Desk.
Desk Research at Avante:
Avante undertakes Desk Research wherein clients provide source of information along with the depth and coverage required. We deeply analyse this existing information to provide a comprehensive understanding regarding the research subject to clients.
Our Desk Research aims at improving economic benefits by carefully examining the data that's already available thus, aiding the Market Research Process for clients.
Our Desk Research is highly useful for the Marketing Research Process since its helps brand new businesses enter markets successfully. Ongoing Desk Research continuously monitors market trends for businesses.
Overall, it's a very important and powerful part of Market Research. Desk Research has several benefits. First, it gives a clear picture of the current state of any industry and how a particular product will fare if deployed in the industry. Second, it shows potential markets with scope of getting high returns if a product or service is launched.
Desk Research also presents innovative promotional and alternative methods for sales and marketing.
Sources used for Secondary Research at Avante:
Following are the sources used at Avante for performing Secondary Research:
Databases such as Census Reports, Housing, Electoral, and Social Security Statistics.

Interviews

Research Documents including focus group transcripts, field notes, observation records, etc.

Literature Reviews/Case Studies.

Publications – Text and Statistics published in Periodicals, Journals, and Reports.
While Primary Research demands more time and effort, Desk Research is relatively easier since all the information is readily available.Like any other form of Research, Desk Research must also be performed with utmost care and caution. It's important to not reject any research even if the data is from a few months or years ago. Keep an eye out for all data that may be useful and rely heavily on human behaviour involved. While Desk Research has plenty of benefits, there are also certain limitations, one of them being less information culminating from the research. It is also unpredictable and may contain gaps. Nevertheless, it's the most sought-after form of Market Research and is highly beneficial to enterprises and organizations.